Music is one of the most powerful and unifying forces in society. It unites people and strengthen emotions. Our life at home often revolves around music, so having good sound is a dream for many.
The objective of this project was to build a new product range category for IKEA (Sound) and to develop a collection of simple yet visually appealing Bluetooth speakers with the best sound quality at lowest possible price. 
Living with Sound research - 2018
THE PROCESS
The design and development of this new sound range  was a collaboration project between IKEA (the home furnishing company expert) and Teenage Engineering (a Stockholm- based collective of engineers and programers). 
My role in this project as Product Developer was to lead the product development process through a multifunctional team of experts in sales, sourcing, engineering, supply, innovation and design, according to the Democratic Design principles and the IKEA identity.
There are many Bluetooth speakers out there. How can IKEA create a range of speakers that differentiate from other sound brands and can "blend in the home" at price that everyone is able to afford?
Two collections came out of this development for different target audiences: FREKVENS for the party lovers and ENEBY the life at home.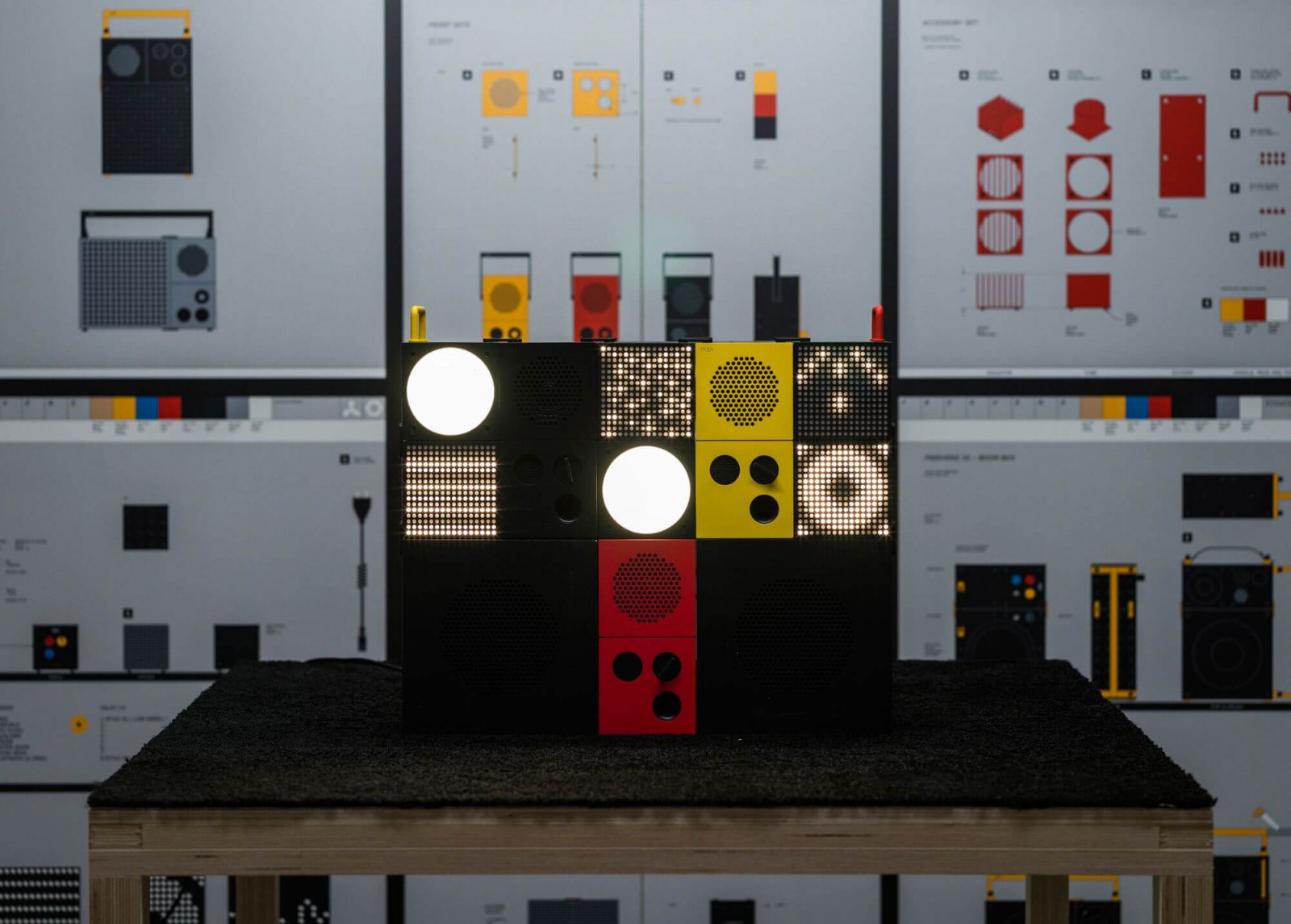 Teenage engineering living with sound first prototypes - 2018
FREKVENS - translates to 'frequency' in Swedish
This collection was designed as modular collection of speakers and accessories that can be combined to create multiple expressions and party moods. 
A good way to explain the design of Teenage Engineering for this collection is that they're minimal, and are Legos for adults (it's this crazy intersection of useful tech and fun design). You literally have a collection of objects that fit together: nostalgic of when we were kids, and the satisfaction we would get when we built out a Lego set.​​​​​​​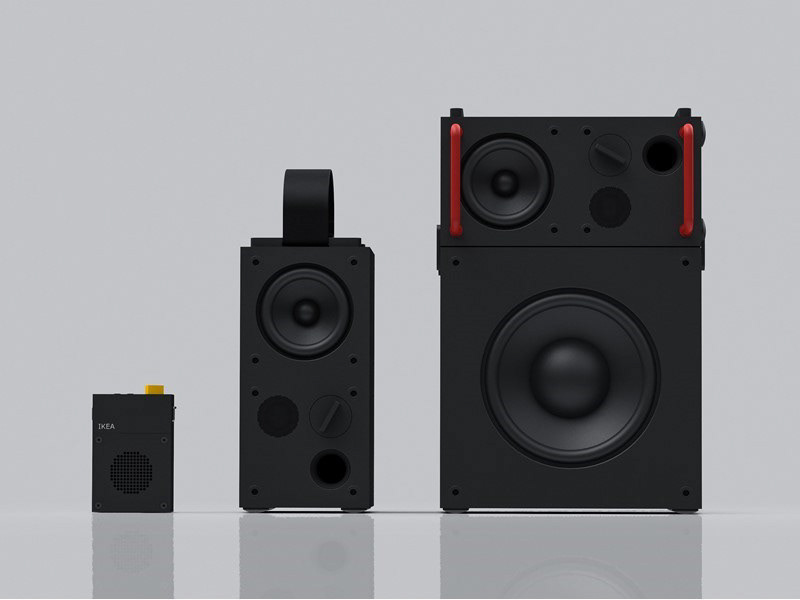 "It is very simple, fun and playful. You become like a home roadie who sets up your own sound system and light show. You can have a party the same day, people will appreciate it" -Jesper Kouthoofd, Head of Design and founder of teenage Engineering
FREKVENS, Bluetooth speaker and lights - 2019
ENEBY - impressive sound for home
ENEBY Bluetooth speakers were designed to fit well with IKEA customers home's interior and furniture and they have a clear and powerful sound. The products were designed to empower people to listen to what they want, where they want, how they want, and we made it all sound amazing. 
The new "Home portable" IKEA Bluetooth speakers. ENEBY20 and ENEBY 30 are discrete and portable speakers with a clear and powerful sound. Dimensioned to fit KALLAX shelving unit or to mount on the wall. Simple to use, with a single knob to turn it on/off, and to intuitively adjust the bass, treble or volume. 
ENEBY speakers won the Best Democratic Design New product award at IKEA's 75th Years anniversary.
"A lot of speaker for the money and design. If this is an indication of the future, IKEA is about to become a one-stop shop for all your home and technology needs" -IKEA Range and design
ENEBY Bluetooth speaker - 2019
THE TEAM
What an amazing team and how much fun we had! Special thanks to Daniel Lind, Phillip Pålson, Kritin Martinsson, Michael Panko, Piotr Jan, Stephanie Fornander and JonasMartinsson. We did it!
ENEBY, best new product at IKEA Democratic design awards - 2020
Togetherness is at the heart of the IKEA culture, and we believe everyone has the right to be treated fairly and get equal opportunities. Who we share our life and home with is our choice. The ENEBY rainbow front reflects that.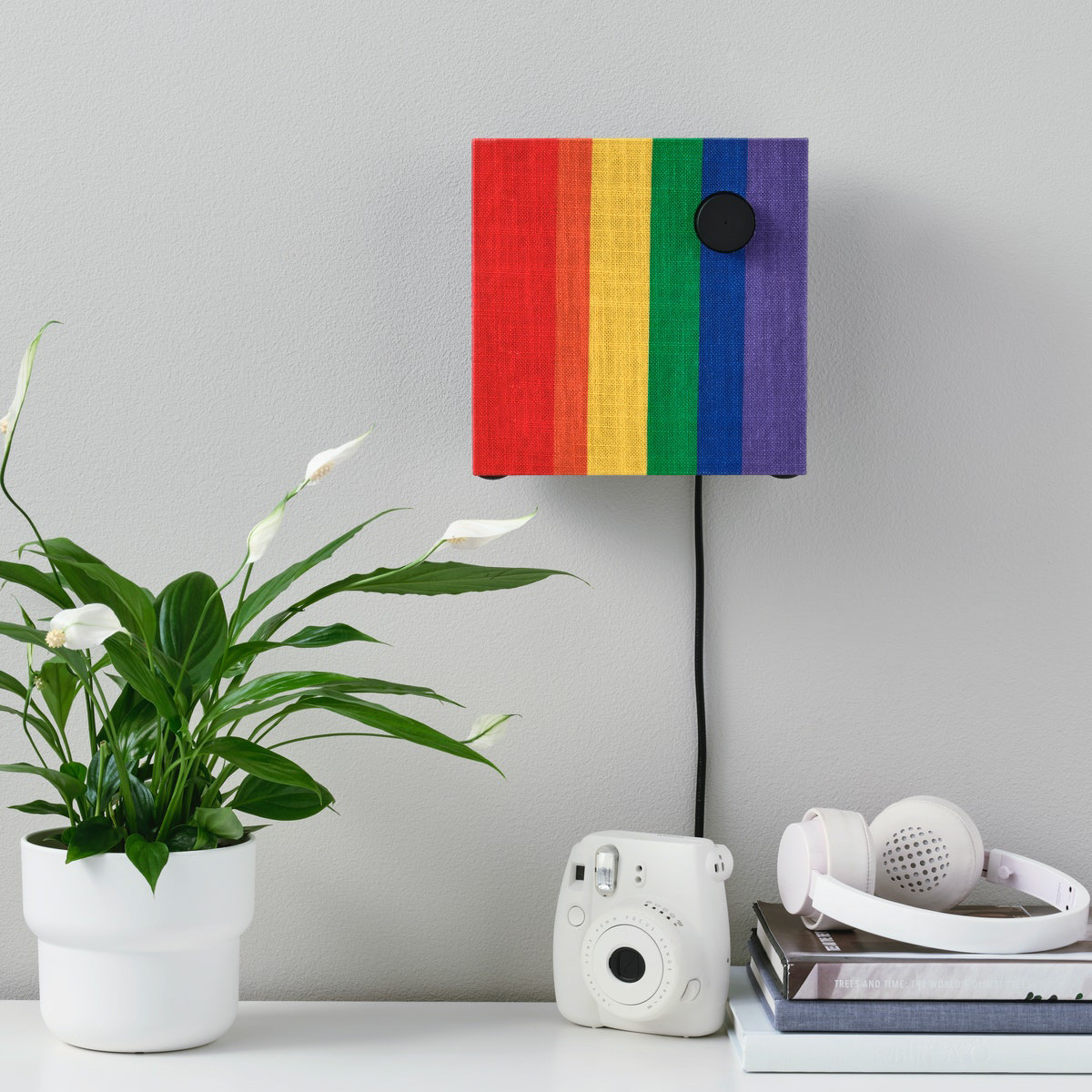 "We believe it is important to break the silence and promote equality, and human rights. Everyone has the right to be treated fairly and get equal opportunities, whatever their personal relationship orientation or gender identity. We live by this value every day at IKEA," says Tess Donnelly, Competence Development Leader at IKEA.