A familiar sound track can spark some of the strongest emotions. Sound is omnipresent. It affects us mentally and physically. It creates meaning and experiences. Sound is important culturally and personally. Sound is highly emotional and very physical at the same time. Sound is creative. Sound is social – it brings people together. 
The many people sound research - 2017
We started the journey by visiting IKEA customers in their homes around the world to better understand their dreams and needs around living with sound. We found that many IKEA customers living in small apartments love music but lack space. For them, speakers are obtrusive and not very appealing. They simply "don't fit" in their home. 
We identified great potential to integrate good sound solutions into IKEA home furnishing offer by  focusing on the sound rather than the speakers. 
"I would like to have speakers at home but I don't have space for them" - Woman, 30y old, Sweden
The many people sound research - 2017
​​​​​​THE IDEATION
In the first ideation for this collaboration, we focus on concepts around "creating space" and not taking space with sound. We set to better understand w

hat experience does an integrated Light/Sound product could enable that you can't have with a side-by-side solution and what activities it could support. 
We created hundreds of ideas, used sketches, rapid prototyping techniques and user validation to create a series of product alternatives for the teams to build, measure, learn and play.
​​​​​​​
IKEA + SONOS first product ideation - 2018
THE PROTOTYPES
Enabling the right sound for the right activity i
s not about the tech, it is
 about life at home. 
We explored and created concepts to deliver sound, not speakers and to create a space-saving product range that could fit in many people homes and create the right atmosphere. A product that wouldn't take space but make space by combining functions (the sound and the light). The end result was: 

SYMFONISK, 

a Speaker lamp and Speaker that can blend into most people home and make it easy to furnish with sound. 
First prototypes IKEA + Sonos, Älmhult - 2018
Sound is similar to lighting in many ways, and an important aspect of home furnishing and life at home. There is good sound, just as there is good lighting. And people want the right music for the right activity and the right atmosphere, very similar to lighting. 
The SYMFONISK lamp speaker is an IKEA product, design and developed in close collaboration with Sonos. The speakers do have components from Sonos and the sound has been fine-tuned and approved by Sonos and IKEA. 
​​​​​​​
SYMFONISK lamp/speaker, IKEA + SONOS - 2020
"We believe that listening is essential to human progress,  culture, and happiness. Music is our inspiration, but it all comes back to listening. Listening to a song. Listening to a story. Listening to each other. We are united in our belief in the power of listening" - Fiede Schillmoeller. Head of Global Expansion - SONOS
"IKEA is very much about not making things complicated. We work in a simple manner, with simple communication and simple solutions. We believe that everyone want things to be self explanatory and easy to buy, install and use. For IKEA Home Smart this is even more important. It's easy to be fascinated by what technology can do and be mislead by what is 'nice to have', and thereby forget what is really needed and really asked for. In IKEA Home Smart we are strict in solving real customer needs and here-and-now dilemmas, making sure that the solutions are as relevant as they are simple to understand" - Björn Block. Business Leader IKEA Home Smart​​​​​​​
IKEA + SONOS awareness video - 2020
I lead the product exploration and ideation for the first collaboration project between 

IKEA (the life at home expert) and Sonos (the sound expert). 
My responsibilities included leading a multidisciplinary team during the "Explore stage" of the Developing New Products (DNP) IKEA process. Responsible of securing a strong value proposition in line with both companies vision and strategy. 
​​​​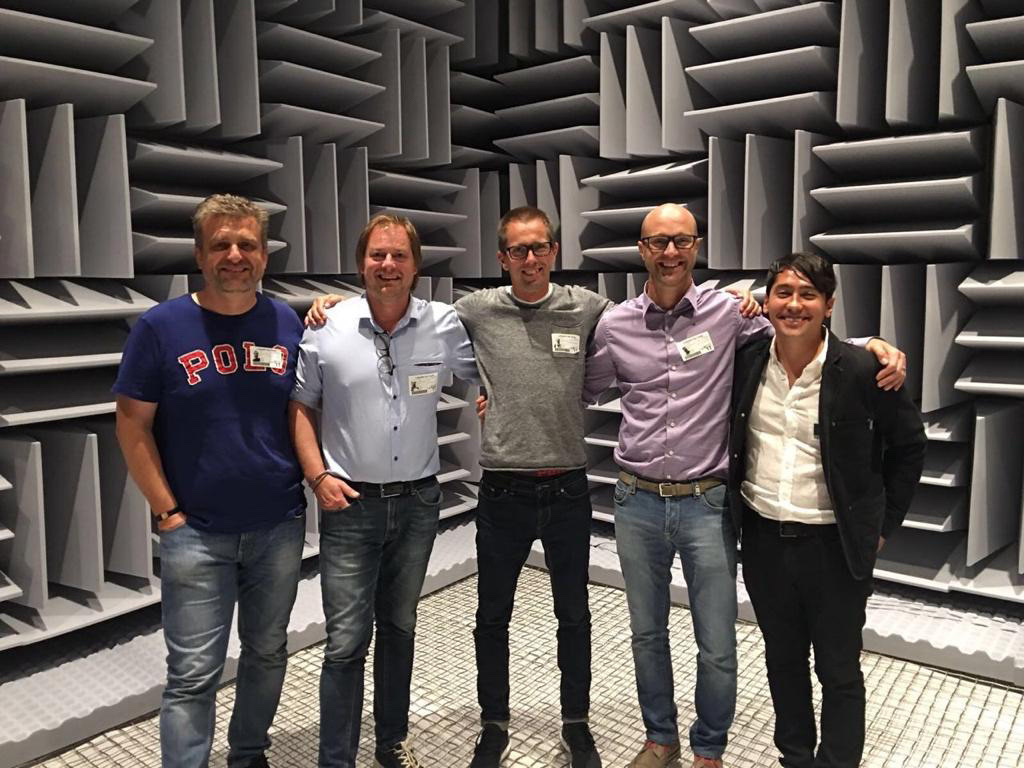 THE TEAM
In this project I had the chance to collaborate and learn from brilliant minds in the tech industry in Sweden, USA and China. Music brings people together.