THE PROGRAM
The European design labs Master of Design program at the Institute Europeo di Design is a high performance and qualification programme aimed at professionals who wish to change the world through strategic design, sustainability and innovation.
The master concentrates on innovation and strategic design as the central and transversal axis at the same time, without losing sight of the impact that creative thought may have on companies. For the duration of the course, the students share common content and projects and, on the other hand, provides specific training for each one of the cohabiting disciplines: Product Design Lab, Strategic Design Lab and Communication Design Lab.
Istituto Europeo di Design Madrid - 2008
THE STUDY TRIPS

Italy - Milan
Portugal - Lisboa 
Netherlands - Amsterdam, Leerdam, Rotterdam
England - London
Sweden - Stockholm, Malmö
Denmark - Copenhagen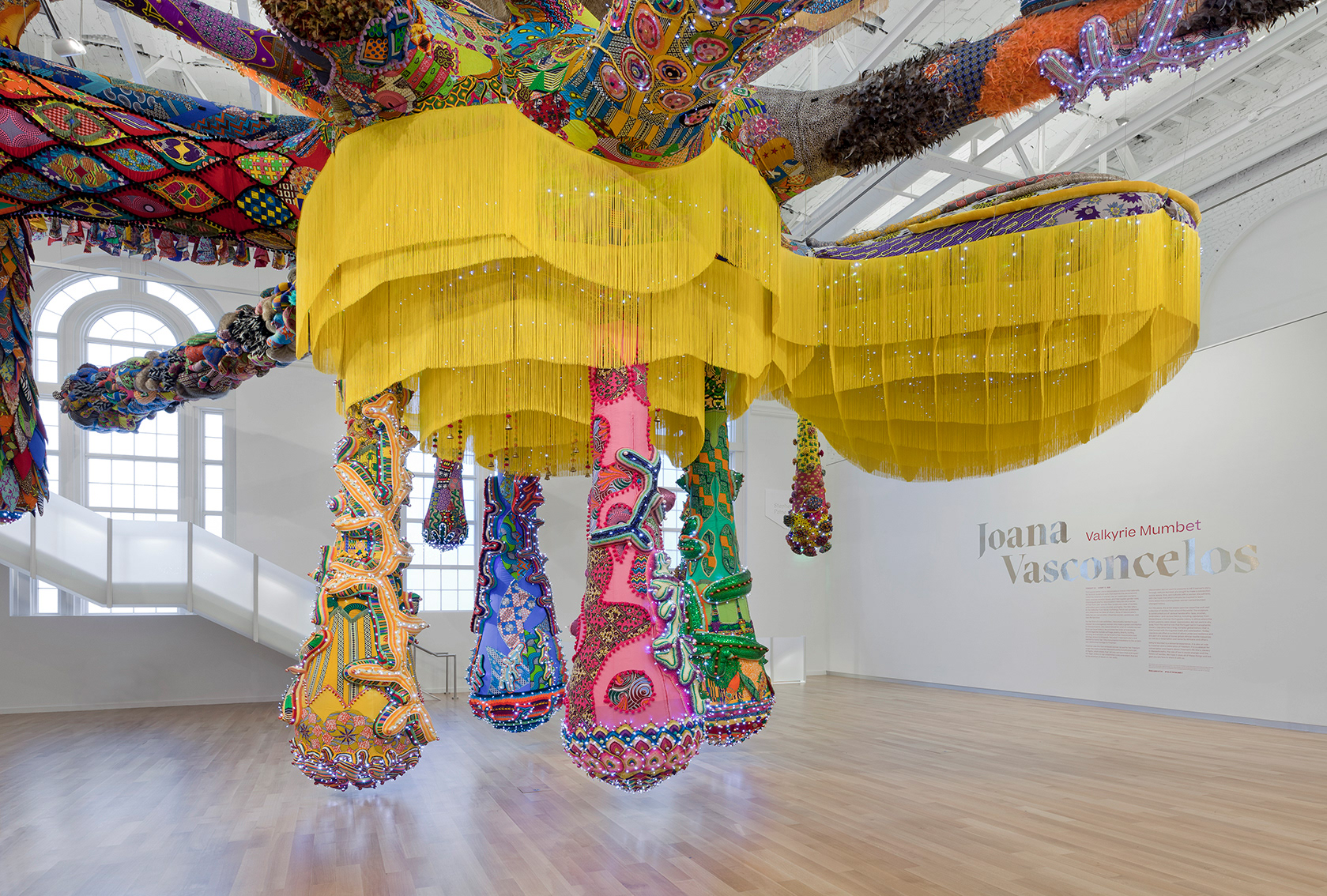 Study trip photography - 2008
THE WORKSHOPS  
One week intensive workshops lead by a guest artist/designer/creative. The guest becomes a full-time professor for the whole week and leads the creative process with a variety of outcomes.

Quiero Que Me Quieras - Kalaf (Performer)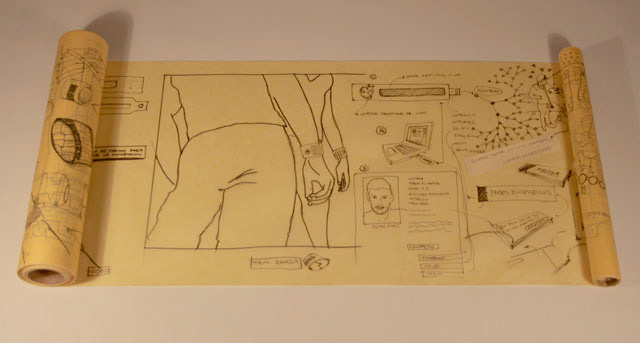 The paradise Here - Mumtaz (Artists Andrea Martha and Peter Bastian)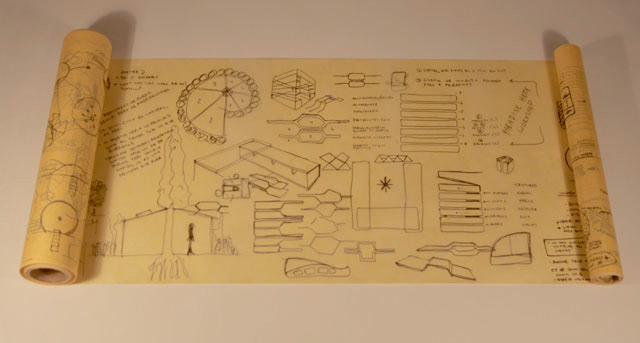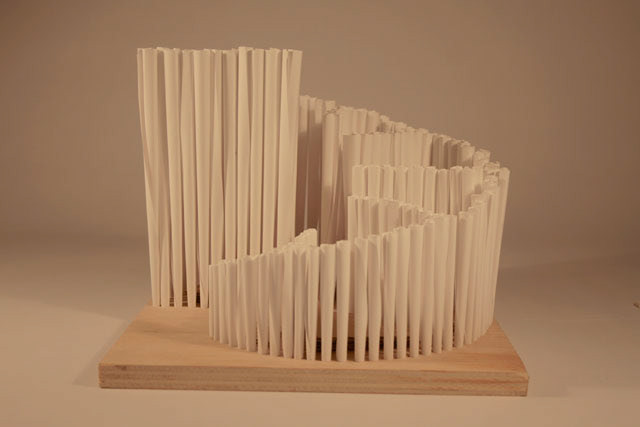 Back to Basics - Gala Fernadez and Sigga Heimis (designer)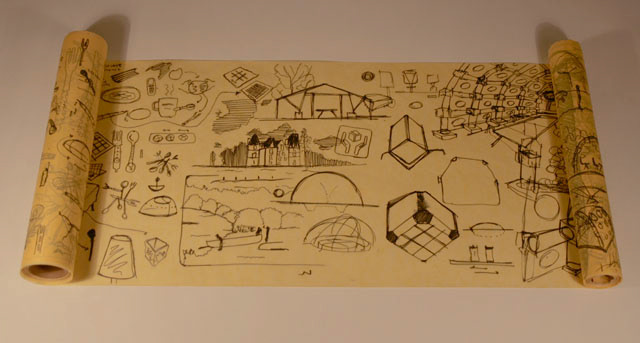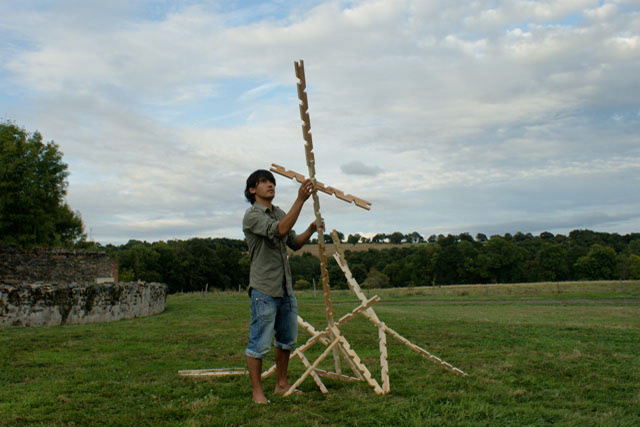 Materials and Virus Design - Pieke Bergmans (designer)
Micro Works - Francisco Torres (designer)
The Portable Chair - Merry (designer)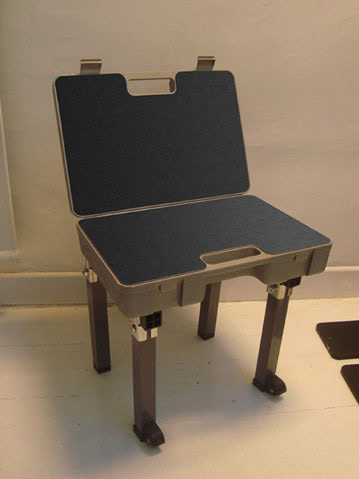 Workshops sketches and studies - 2008 to 2009
THE OBSERVATORY
A cycle of conferences related to the world of design. The conference is held at night and is open to public. The lecturer meets with the European Design Master students to review the projects, give advice and a personal talk.
Maps for culture - Francisco Jarauta (philosopher)
Globalization, urbanization and identity - Marc Augé (anthropologist)
Materials, identity and future trends - Chris Lefteri (designer)
Branding in the Digital Tsunami - Javier Romero (grafic designer) 
Muji - Shoji Ito (Creative Director)
Swetlana Heder Davis (artist)

European Design Labs observatory - 2009
THE THESIS - Ideate-it
Ideate-it is a tool to invent anything. designed to come up with lot's of new ideas in short periods of time. The method triggers your mind using random words organized by specific categories to come up with unexpected new ideas.
Designer, artists and creatives can use it to imagine the wildest ideas on the room.  Use it by your-self or play it with others.  tt blows your mind.
Visualization of Ideate-it method App for mobile devices - 2009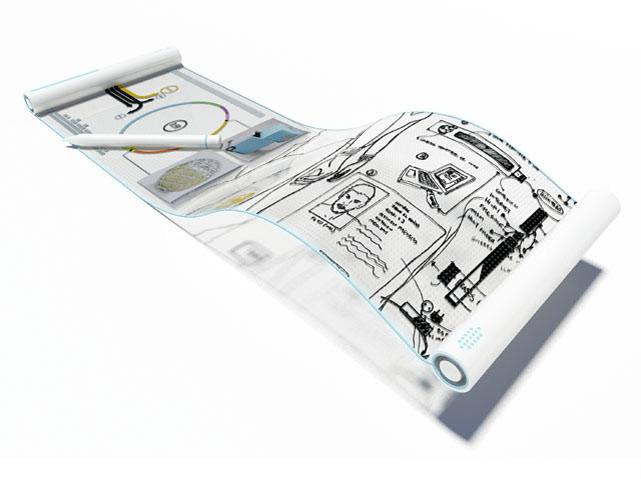 Visualisation of the integration of Ideate-it process into a digital paper roll - 2009
Istituto Europeo di Design exhibition. Madrid, Spain - 2009
THE PEOPLE
What a ride with this amazing tribe! Artur, Majo, Alvin, Moni, Table, Caballero, Elena, Roberta, Paula and Andres. 
THE SCHOLARSHIP
I was honoured to receive the Vitra design scholarship for the completion of the European Design Labs Master in 2009